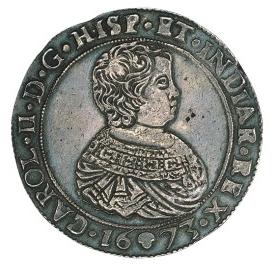 image © Stack's
used with permission
Colombia did not issue portrait coins of Charles II, the beautiful piece illustrated here is a double ducaton of Brabant, struck in Brussels in 1673.
Colombia no emitió monedas con la imagen de Carlos II. La pieza bella, ilustrada es un doble ducaton de Brabante acuñada en Bruselas con fecha de 1673.